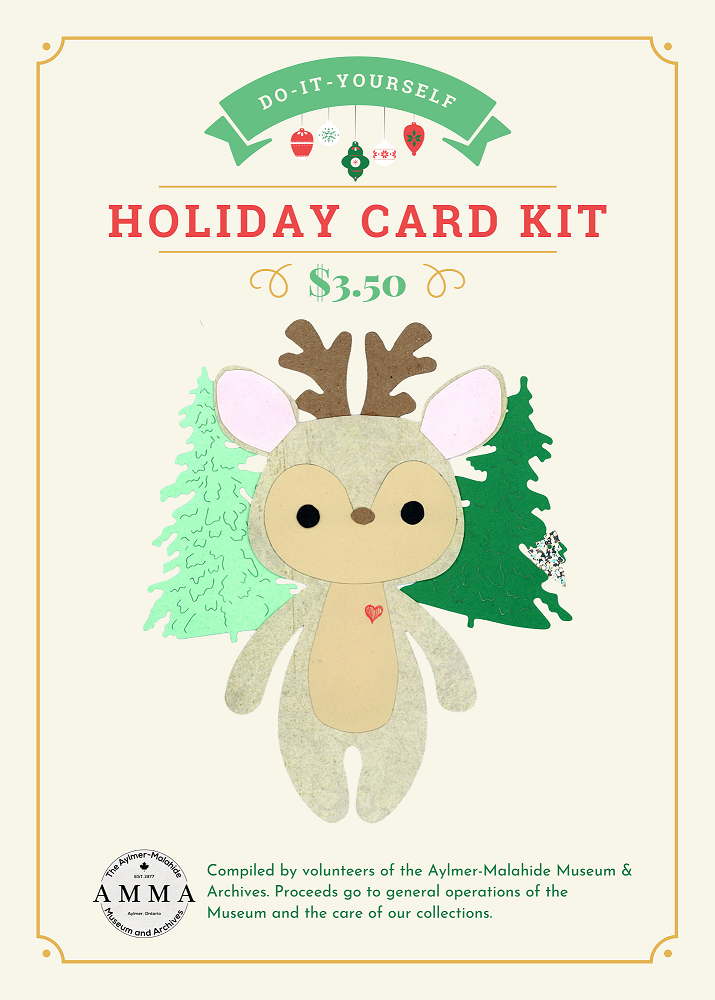 DIY Holiday Card Kits Available!
December 8, 2021
These kits were lovingly compiled by volunteers of the AMMA (by which we mean, Sarah's mother, who has a knack for crafts and a gift for creating cute little animals). The kits are suitable for those of all ages (except for those under 3!) and make two cards, including envelopes, two white gift tags, and two blue gift tags.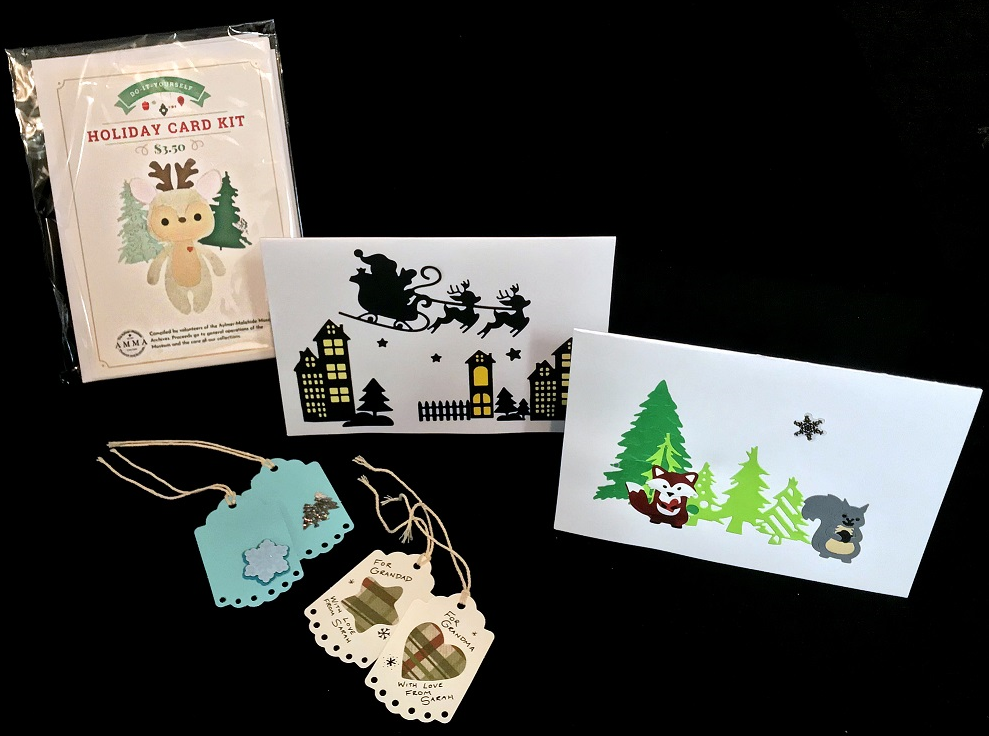 What's included:
Two blank cards
Two blank envelopes
Four blank gift tags (two blue and two white) with accompanying string
Varying stickers and/or embellishments, and paper cutouts
What isn't included:
Glue
Pens, pencils, pencil crayons, crayons, etc.
Please note that kit contents vary. The designs within may differ from the ones pictured. No two kits are the same!
While we are closed for the season, gift shop orders are still available for pickup! Please expect a pickup confirmation email from Museum staff one to two workdays after your order, and drop by anytime from 10 to 5, Monday to Friday.
Proceeds generated from the kits will go to the general operation of the Museum and to the care of our collections.
Sarah and her mom would really appreciate it if you'd consider purchasing a kit!
Otherwise, happy holidays from the volunteers, staff, and board of the AMMA!