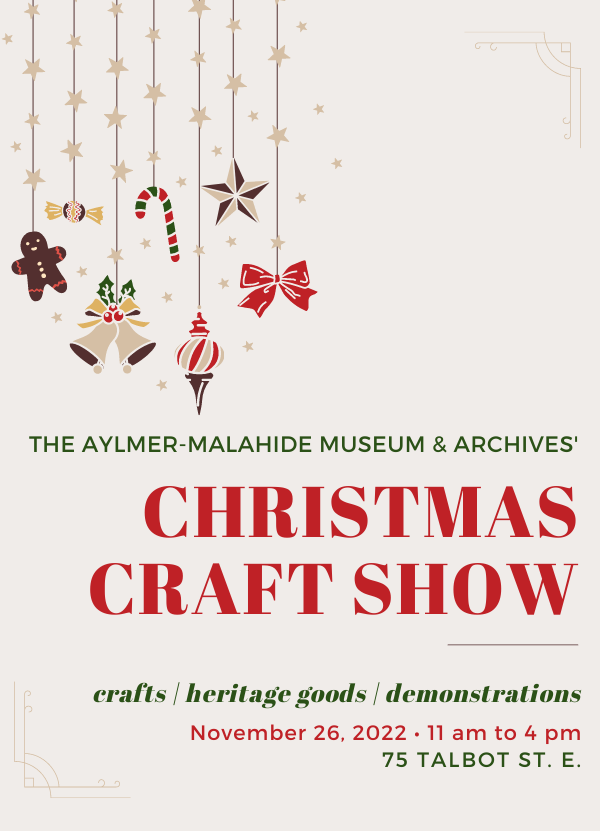 Christmas Craft Show
September 20, 2022
The museum will host a Christmas Craft Show on November 26, 2022, between 11 am and 4 pm, at 75 Talbot St. E.
We're looking to emphasize heritage goods and handmade items, with live demonstrations of various crafts.
Stop by to watch craftspeople at work, including demonstrations of:
Visitors can enjoy a cup of hot apple cider, see a display of Victorian Christmas decorations, and buy some locally-made goods!
---
Vendors are able to reserve a spot for $25 each. Proceeds from vendor reservations will go to our Relocation Project. We kindly ask that vendors adhere to our theme of handcrafted goods. Interested vendors can call (519)773-9723, email info@aylmermuseum.ca, or fill out the form below.
---
Visit our friends at the Saxonia Hall on the same day!