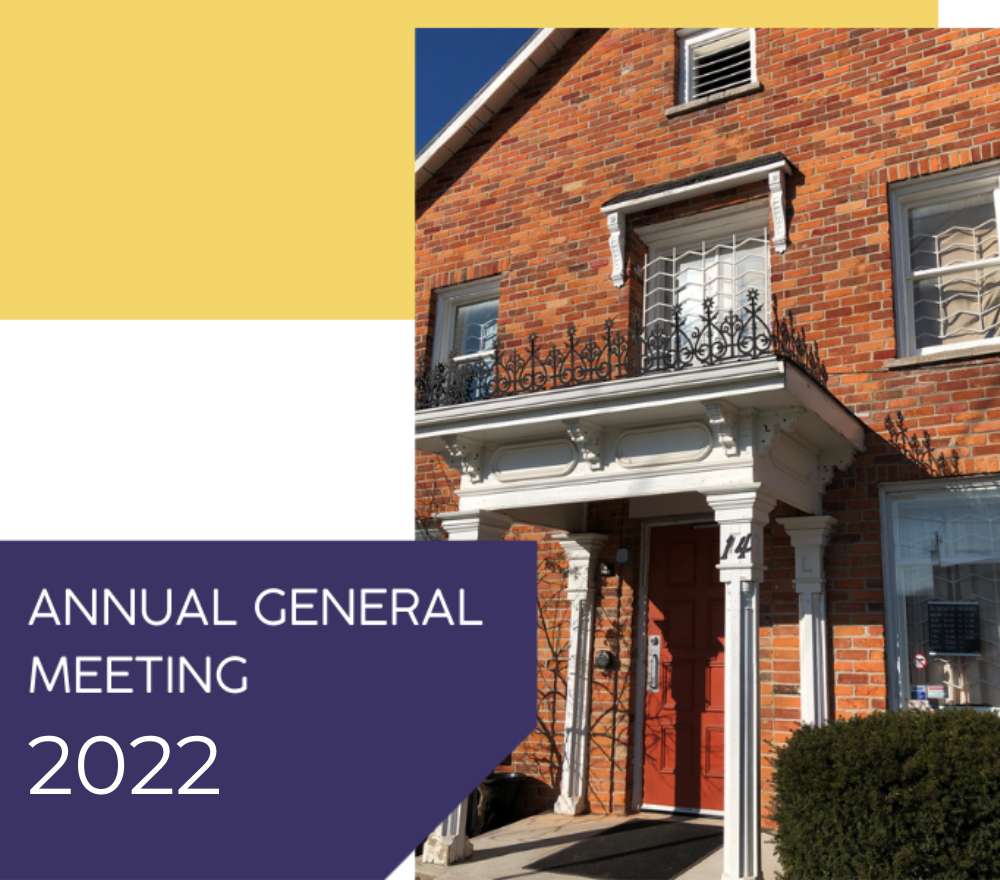 Annual General Meeting
April 18, 2023
Our 2021 Annual General Meeting is scheduled for Tuesday, April 18ᵗʰ, 2023, at 75 Talbot St. E., from 2 to 3 PM.
We will be discussing the previous year's accomplishments, finances, exhibits, acquisitions, and general operations.
The general public is welcome to join us to listen in. We'll be serving coffee and tea, if warm beverages sweeten the pot for anyone!