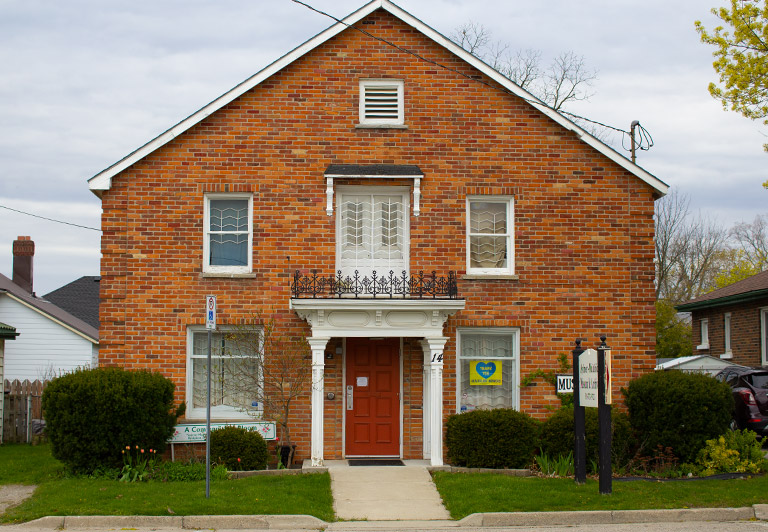 Reopening of Museum
July 20, 2020 - November 27, 2020
The Museum will be Reopening with certain restrictions due to COVID.
The gallery will be open by appointment only Monday to Friday from 10 to 5 pm. Appointments will be 45 minutes in length on the hour to allow for cleaning and sanitizing in between visitors. This includes tours and artifact donations.
Safety protocols will be in place including social distancing and directional signage. Only 6 visitors will be permitted in the building at one time to allow for social distancing.
In order to keep our staff, volunteers, and visitors safe, face coverings are required and will be worn by our staff at all times while interacting with visitors.
If you are sick or are showing potential symptoms we ask that you please refrain from visiting at this time.
Visitors are asked to use the hand sanitizer provided upon entry and exit.
Visitors will be required to fill out a Visitor Health Screening Questionnaire prior to their admission to the gallery (as per Stage 2 of Ontario's Reopening Plan) to allow for contact tracing in the event of a possible exposure.
Hands-on and interactive elements will be closed. Tours will be self-guided.