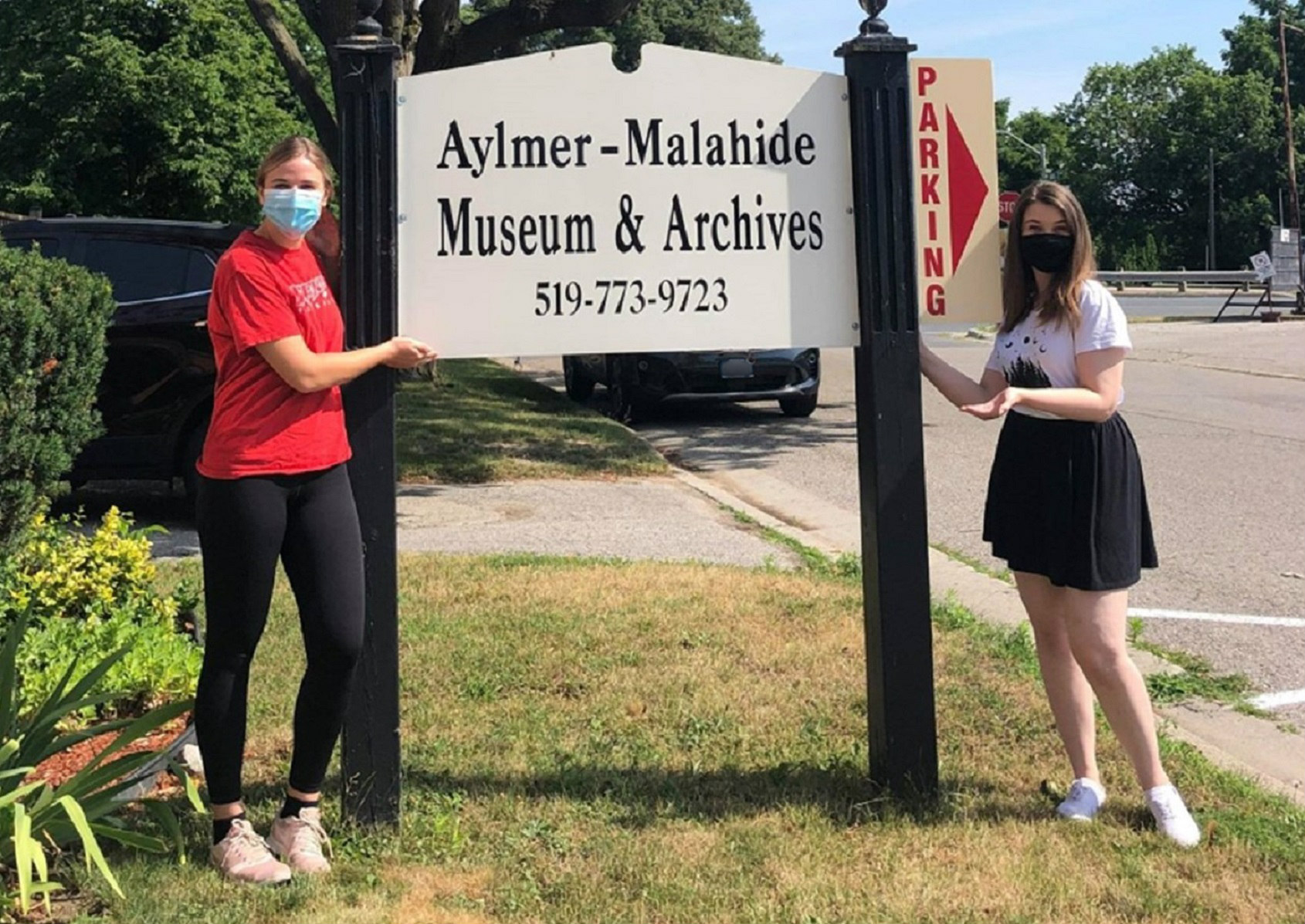 We're Reopening!
March 7, 2022
Our seasonal closure is coming to an end! We are pleased to be reopening to the public on March 7ᵗʰ (restrictions permitting) with our featured exhibit, Just What the Doctor Ordered: The Medical History of Aylmer and Malahide. Visit us to learn more about the lives of the men and women who kept Aylmer and Malahide healthy. We are featuring doctors, nurses, dentists, optometrists, and opticians. Read up on the McLay and Sinclair families, Hilda Putnam, Dennis Boadway, and more.
The health and safety of the Aylmer-Malahide Museum & Archives (AMMA) staff, volunteers, and visitors remains our top priority during the COVID-19 pandemic. We are closely monitoring COVID-19 developments and will continue to update our policies based on current recommendations from the Canadian Government and the World Health Organization. We have taken the following health and safety precautions:
Mask policy in effect as of 21/3/2022. To keep our high-risk staff, volunteers, and visitors safe, we ask that visitors kindly wear a mask. Masks will be worn by our staff at all times while interacting with visitors. Face coverings or masks must cover one's mouth and nose. Masks will be available for those who do not bring their own. Children under the age of two or those who are unable to wear a mask as the result of a medical condition are exempt.
Safety protocols will be in place including social distancing and directional signage.
If you are sick or are showing potential symptoms, we ask that you please refrain from visiting at this time.
Visitors are asked to use the hand sanitizer provided upon entry and exit.
Hands-on elements will be unavailable. Tours will be self-guided.
We are capable of offering virtual tours or curbside pickup for those unable to comply with the above measures.
Thank you for your cooperation in these matters.