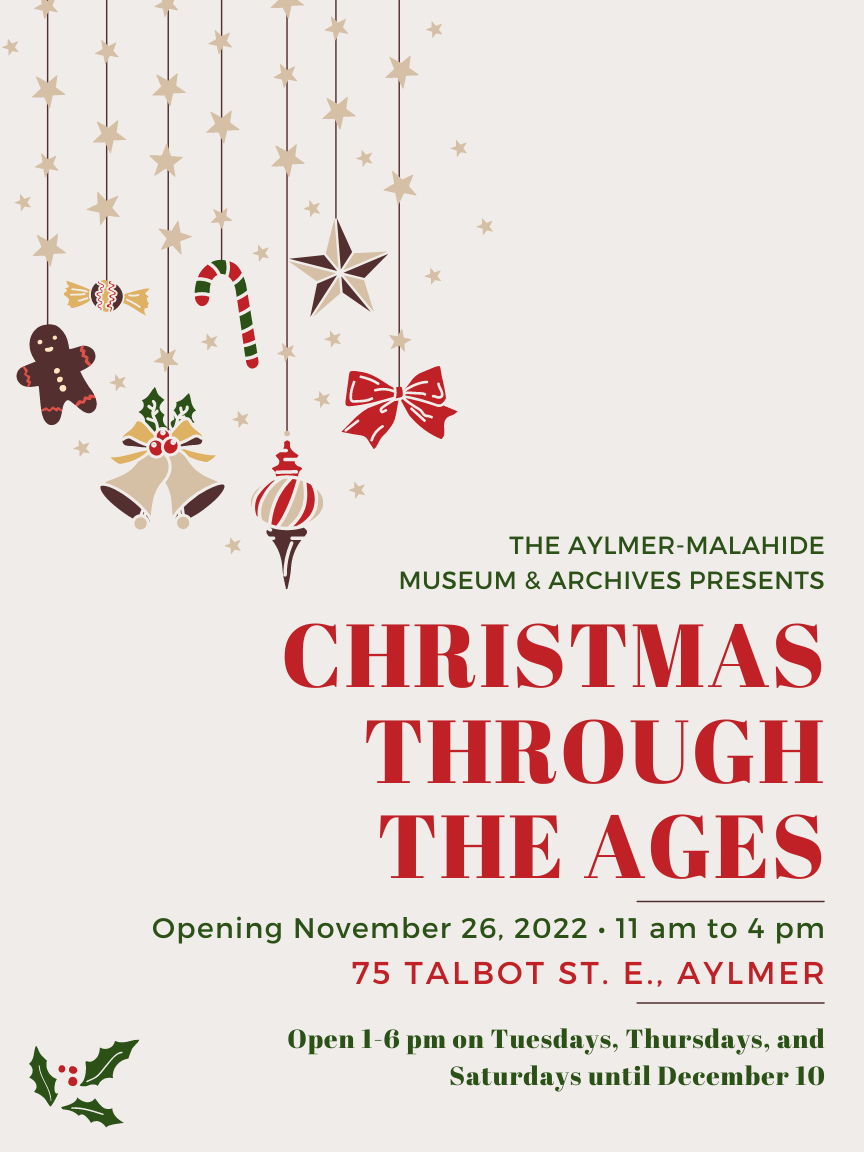 Christmas Through the Ages
October 26, 2022
Join us for Christmas Through the Ages, a pop-up exhibit looking at Christmas traditions and popular decorating styles through the years.
We will be holding the exhibit opening on November 26ᵗʰ between 11 am and 4 pm, during which visitors can enjoy complimentary refreshments and enter to win a door prize. The exhibit will be open from 1-6 pm on Tuesdays, Thursdays, and Saturdays over the following two weeks, including:
November 29


December 1

December 3

December 6

December 8

December 10
Exhibited at our new building located at 75 Talbot Street East.
Donations to the AMMA Relocation Project and non-perishables for the Aylmer Corner Cupboard Food Bank are gratefully accepted.
We hope to see you there!