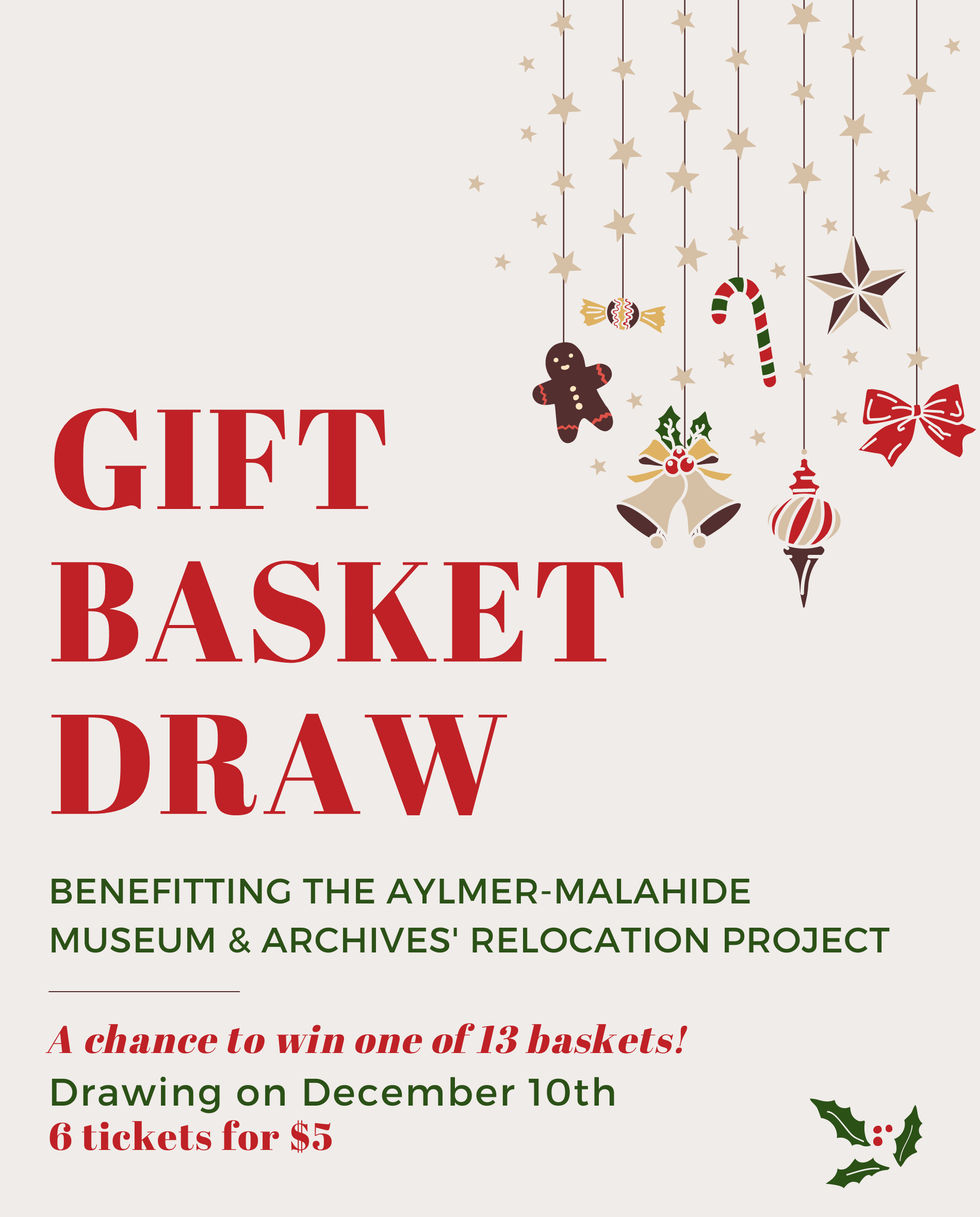 Gift Basket Draw
December 1, 2022
A returning tradition from our Tour of Homes, we'll be giving away 13 gift baskets this year as a fundraiser for our Relocation Project.
We're selling six tickets for $5.  Tickets will be available in person at our pop-up exhibit, Christmas Through the Ages, exhibited at 75 Talbot St. E., as well as online in our website's shop.
We will be drawing on December 10th.
Gift basket themes include (hover over or tap on each theme for a list of contents):