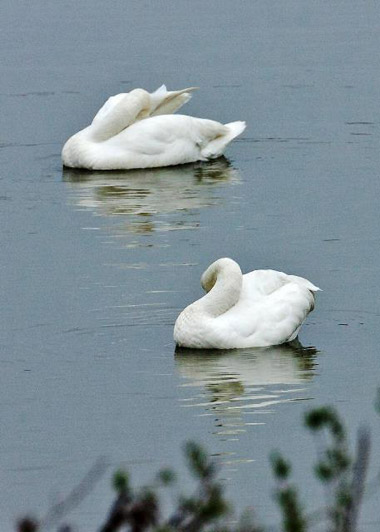 The Swans Have Landed!
February 27, 2023
The swans have arrived in the Aylmer Wildlife Management Area, on their annual migration from their wintering grounds around Chesapeake Bay to their mating grounds in the high Arctic.
The Tundra Swan Line (available at (519) 773-7926 and graciously provided by Eastlink) will be updated daily with the number of swans present, as provided by the Elgin Stewardship Council.
Visitors are welcome to view the swans at the Wildlife Area, and all viewing stands will be open this year.
Featured image courtesy of David Helsdon.