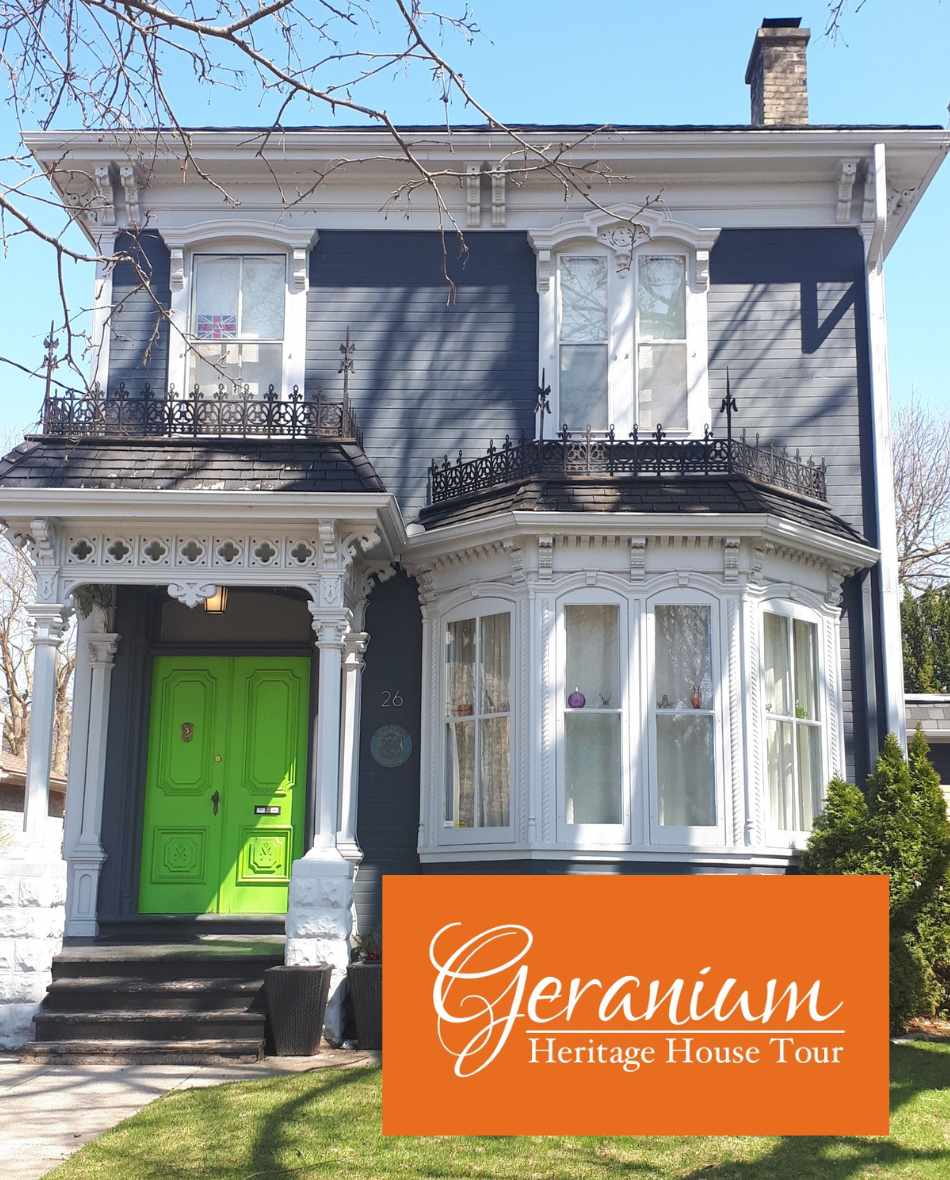 Geranium Heritage House Tour
May 8, 2023
Take a stroll through the tree-lined streets of Woodfield in the heart of London and learn about the history and architecture of this delightful neighbourhood. Pick up your map and informative brochure at the starting point, Lord Roberts Public School, any time between 12:00 and 5:00. Enjoy guided interior tours of 8 sites and end your afternoon with lemonade and cookies at our refreshment stop.
First named "Geranium Walk" – later the "Geranium Heritage House Tour" – because homes open to tour-goers are marked with red geraniums. Tickets include a keepsake booklet including descriptions of the streetscapes, a map of the tour route, as well as explanations of the exterior and the interiors of the homes on display. Afternoon refreshments are offered at a public building included in the Tour.
Geranium Heritage House Tours have been held every year, each in a different historic neighbourhood, on the first Sunday in June attracting a sell-out attendance of 500+ visitors.
The Tours have encouraged people to appreciate London's architectural heritage, provide publicity for the branch, as well as being a flagship fundraiser.
This year's tour, Woodfield Ramble, will take place on Sunday, June 18, 2023, from 12:00 PM – 5:00 PM EDT. The tour starts at Lord Roberts Public School, 440 Princess Avenue London, ON N6B 2B3. Tickets are $25 in advance and $30 on the tour day. Tickets are available at Tuckey Hardware, Jill's Table, Featherfields, and online via Eventbrite (Eventbrite fees apply).