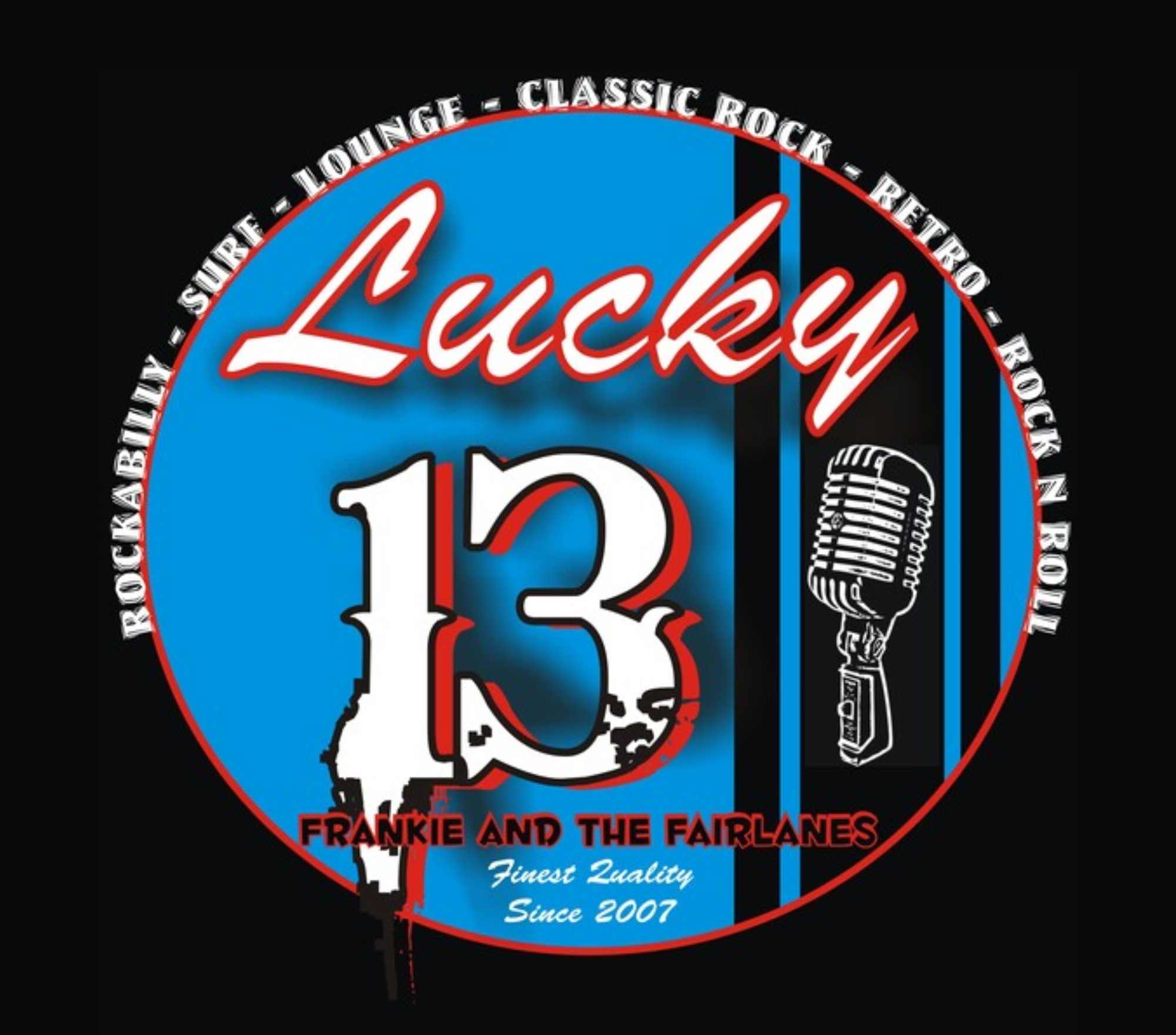 Frankie and the Fairlanes: Lucky 13
October 21, 2023
The Aylmer-Malahide Museum & Archives is pleased to be partnering with Frankie and the Fairlanes for Aylmer's showing of Lucky 13, the band's latest concert. Join us at 7:30 PM on Saturday, October 21ˢᵗ at the Old Town Hall Theatre for a night you won't forget! Frankie and the Fairlanes are kindly donating a portion of the proceeds to our Relocation Fund.
It's Frankie and the Fairlanes 13th season of Quality Rock n Roll so hang on tight kidz as the band blasts thru some cool blasts from the past. Rockabilly hits by Elvis, Wayne Cochran and Gene Vincent, Surfin' tunes by all the West Coast greats and the music from the golden era of Las Vegas are just the tip of the Rock n Roll iceberg! And as always, the energy, the humour and all the crazy fun that has made Frankie and the Fairlanes a crowd pleasin' favourite for nearly 20 years!
Tickets are $20 for adults and $10 for children aged 6 to 12. Children under 5 get in for free! Tickets will be available for sale through this website, at the Aylmer-Malahide Museum (14 East St., Aylmer), and at the Aylmer IDA (6 Talbot St. W., Aylmer). Tickets purchased through this website will be held at the door for their respective attendees. Please leave us your name at checkout and we'll be sure your tickets are waiting for you on the night of the 21st!

Adults
: $20
Kids 12 and under
: $10
Kids 5 and under
: Free!
Purchase online
, at 14 East St., Aylmer, or at Aylmer IDA
$10.00 – $20.00Select options

Aylmer's Old Town Hall Theatre
38 John St. S.,
Aylmer, ON
N5H 2C2

October 21ˢᵗ, 2023
7:30 PM
Doors open at 6:30 PM