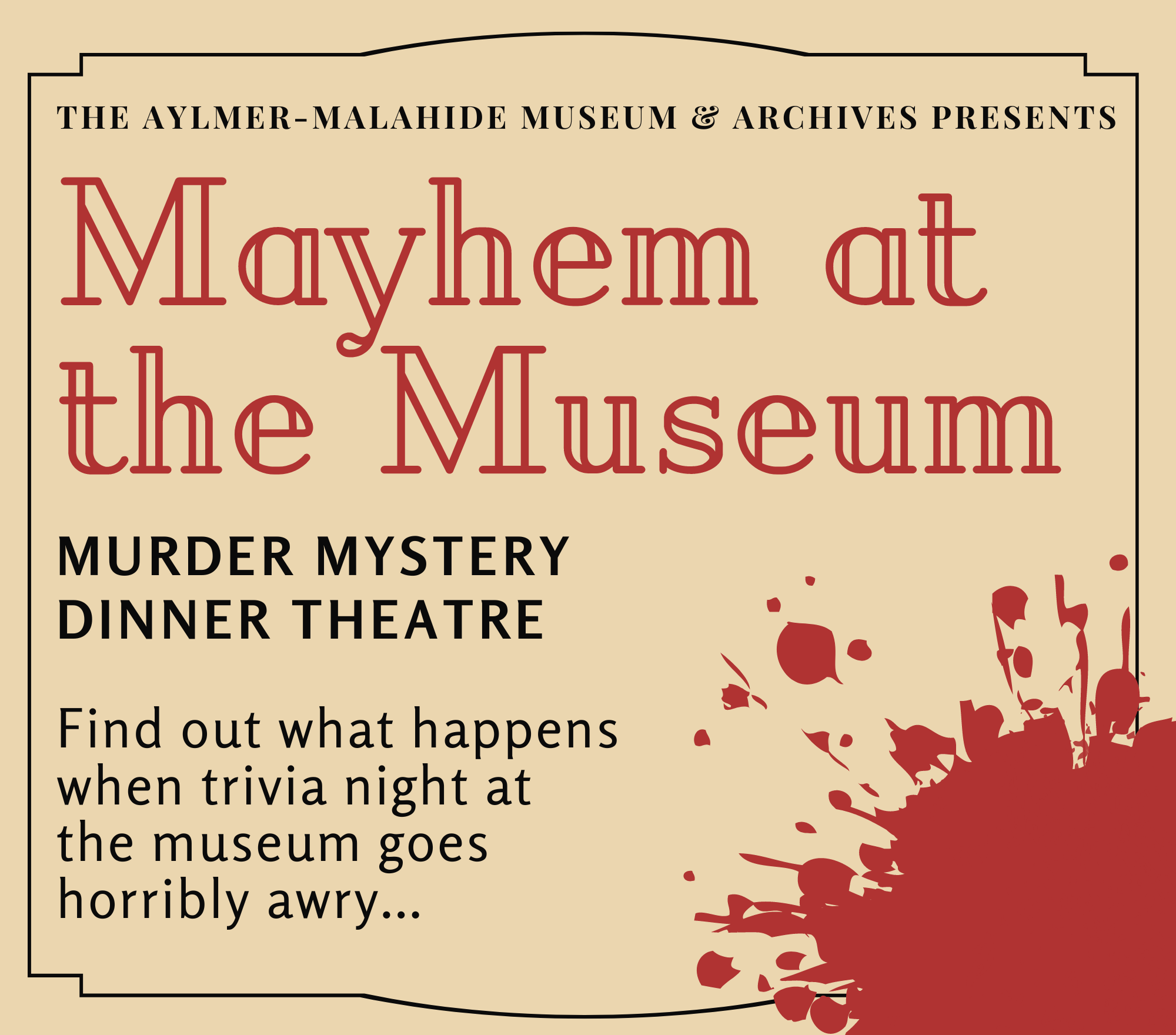 Mayhem at the Museum
August 19, 2023
A night of fine food and even finer entertainment! Join the Mayhem Museum for a trivia night, but keep an eye out for a sinister someone lurking in the crowd. Can you find the culprit after the night takes a tragic turn of events?
We're so excited to present our first murder mystery dinner theatre event! Join us on August 19, 2023, at 6:30 PM at the Aylmer Legion for a night of interactive theatre and a three-course buffet. All proceeds will go to our Relocation Fund.
Tickets are $30 each and are for sale only in advance. Please stop by the museum at 14 East St. or visit our gift shop to purchase yours today! Tickets will be available until Thursday, August 17ᵗʰ. Tickets purchased through this website will be held at the door for their respective attendees. Please leave us your name at checkout and we'll be sure your tickets are waiting for you on the night of the 19th! Let us know via the "notes" section at checkout if you'd like to reserve seats with other attendees – we can't make any promises, but we'll do our best! Each table seats eight people.
This program is intended for mature audiences only. The story, names, characters, and incidents portrayed in this production are fictitious. No identification with actual persons (living or deceased), places, buildings, and products is intended or should be inferred.


Royal Canadian Legion
Colonel Talbot Branch 81
211 John Street North

Aylmer, ON