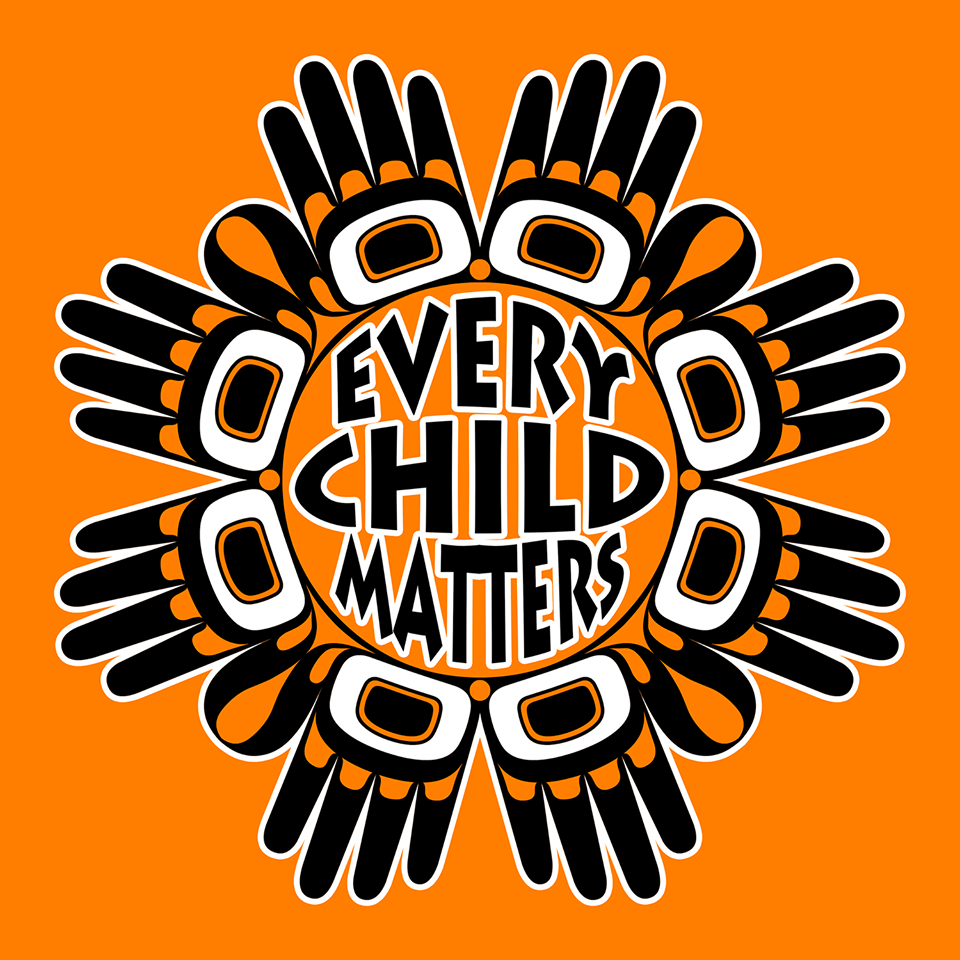 On The Residential School Complex
May 31, 2021
Content warning: this post discusses the abuse and wrongful death of children.
---
Update: 24/6/21
We are outraged by the discovery of 751 unmarked graves at the former Marieval Residential School. We send our sincere sympathy to the Cowessess First Nation, survivors of the Residential School, and the relatives of the children lost. We urge our followers to donate to the organizations below. The Indian Residential School Survivors Family Crisis Line is available to survivors at 1-866-925-4419.
---
The remains of 215 Indigenous children were discovered at the site of the former Kamloops Indian Residential School of Kamloops, British Columbia. Our hearts go out to the families of the lost children, to survivors of residential schools nationwide, and to the
Tk'emlúps te Secwépemc
Band. If you would like to support the survivors of this multi-generational trauma, we encourage our followers to donate to The
Indian Residential School Survivors Society of
British Columbi
a
at
irsss.ca/donate,
and to
Atlohsa Family Healing Services
of London at
atlohsa.com/donate/.
Did you know that there were over 130 residential schools in operation in Canada between the 1870s and 1996? An estimated 150,000 children went through the residential school system, and an estimated 6,000 children died in these schools (though records are incomplete and incorrect). The closest residential school to Aylmer and Malahide was the Mount Elgin Industrial Institute, less than 50km westward.
Read more about Canadian colonialism, residential schools, and the Mount Elgin Industrial Institute below.
Canadian Colonialism
Colonizer Jacques Cartier claimed North America for France in 1534 CE, beginning a flood of European settlers into what we now know as Canada. Diseases such as smallpox, influenza, and tuberculosis had existed in Europe for millennia; Europeans were able to build an immunity to these diseases, but also carried them. Indigenous communities had no such immunity and lost upwards of thousands of people when colonizers brought these diseases overseas. Through war and threats of violence, colonizers forced Indigenous communities off their land. With reduced access to this land and therefore food sources, starvation followed. These factors combined with others (such as the weaponization of poverty) led to the loss of 80 to 98 percent of the population of First Nations in the Americas prior to colonization. This constitutes the genocide of the First Nations of the Americas.
Residential Schools (1831-1996)
These were a network of church and government-run institutions designed to assimilate First Nations children into Euro-Canadian culture and strip them of their own culture. Children were often taken from their families to live at and attend these schools. They were given Euro-Canadian names, and any instance of a child using his or her actual name or speaking a language other than English would be punished. Altogether, over 150,000 children went through the residential school system. The last school (Gordon Indian Residential School in Saskatchewan) closed in 1996. Prime Minister Stephen Harper offered an apology to former students in 2008, as well as monetary compensation (averaging at only $26,000 each) provided individuals agreed to relinquish his or her right to seek legal action against the Canadian government. Residential schools were created to perpetrate ethnocide: a component of genocide that seeks to exterminate a nation's culture.
Mount Elgin Industrial Institute (1851-1946)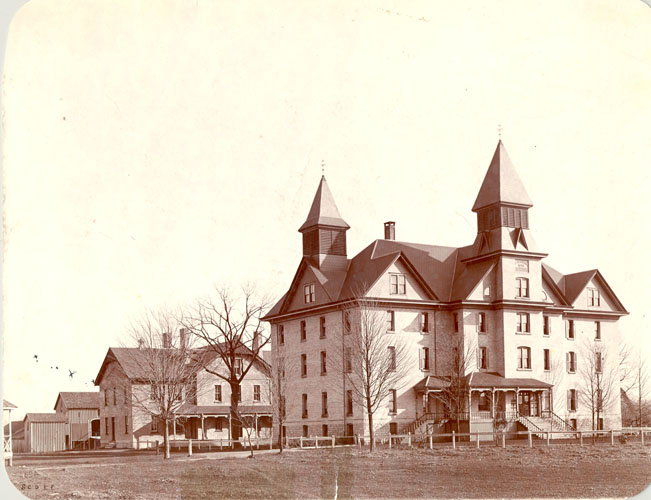 The closest residential school to Aylmer was in Muncey, ON (bordering the Munsee-Delaware and Oneida territories), less than 50km away. The Institute averaged 1950 students each year. The Council of the Chippewa Nation of the Thames reported in 1943 that the children were served spoiled food, had little to no access to medical care or appropriate winter clothing, and faced multiple types of abuse. The buildings were closed due to poor upkeep in 1946; the Indian Affairs' superintendent of Welfare and Training described them as "the most dilapidated structures [he had] ever inspected".
We encourage members of First Nations communities to reach out with any corrections or concerns regarding this post.