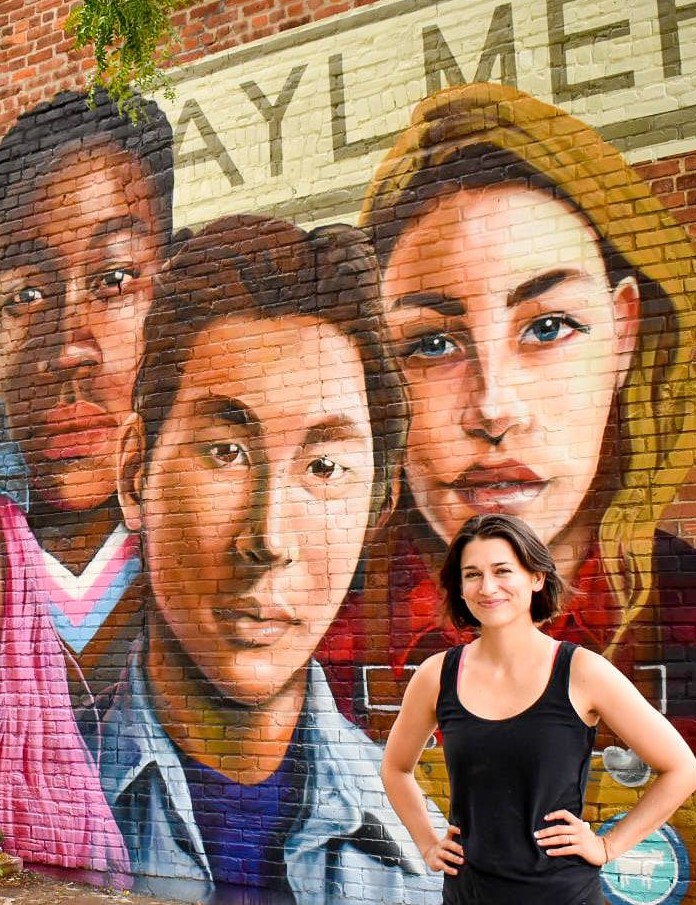 A Beautiful New Mural in Aylmer
August 24, 2021
We are so excited to welcome a beautiful addition to downtown Aylmer!
In November of 2020 the Museum received a large donation from the Estate of Donna Vera Evans Bushell, including the funds to commission a large mural in Aylmer's downtown. When we began planning the concept of the mural, we worked with students at East Elgin Secondary School to determine what they would like to see in their community, as we not only wanted to focus on the past, but the future of the community as well (not to mention there is already a beautiful mural depicting Aylmer's past on the side of the McTaggart Armstrong Dewar & Owen building!). The students had one overwhelming message they wanted to convey: one of diversity and inclusivity to represent everyone in their community. The artist Meaghan Claire Kehoe (if anyone is interested in learning more about her work – she's amazing!
www.meaghanclairekehoe.com
) worked closely with the students to develop this design.
We're blown away by Meaghan's talent and we're so happy to have a mural that makes everyone feel welcome and accepted in our community! We want to thank everyone for their kind words, positive feedback, and for making Meaghan feel welcome while she was here!
The mural is located on John Street South, on the south wall of the Groovy Moon (20 John St. S.), next to the Old Town Hall Library.
The above photograph, and the first and third photograph below are courtesy of Mel's Photography
(
Instagram @mels_photography_20
). The last image is a photograph from our collection of the mural's location ca. 1925.
View this post on Instagram
View this post on Instagram
View this post on Instagram
View this post on Instagram
View this post on Instagram