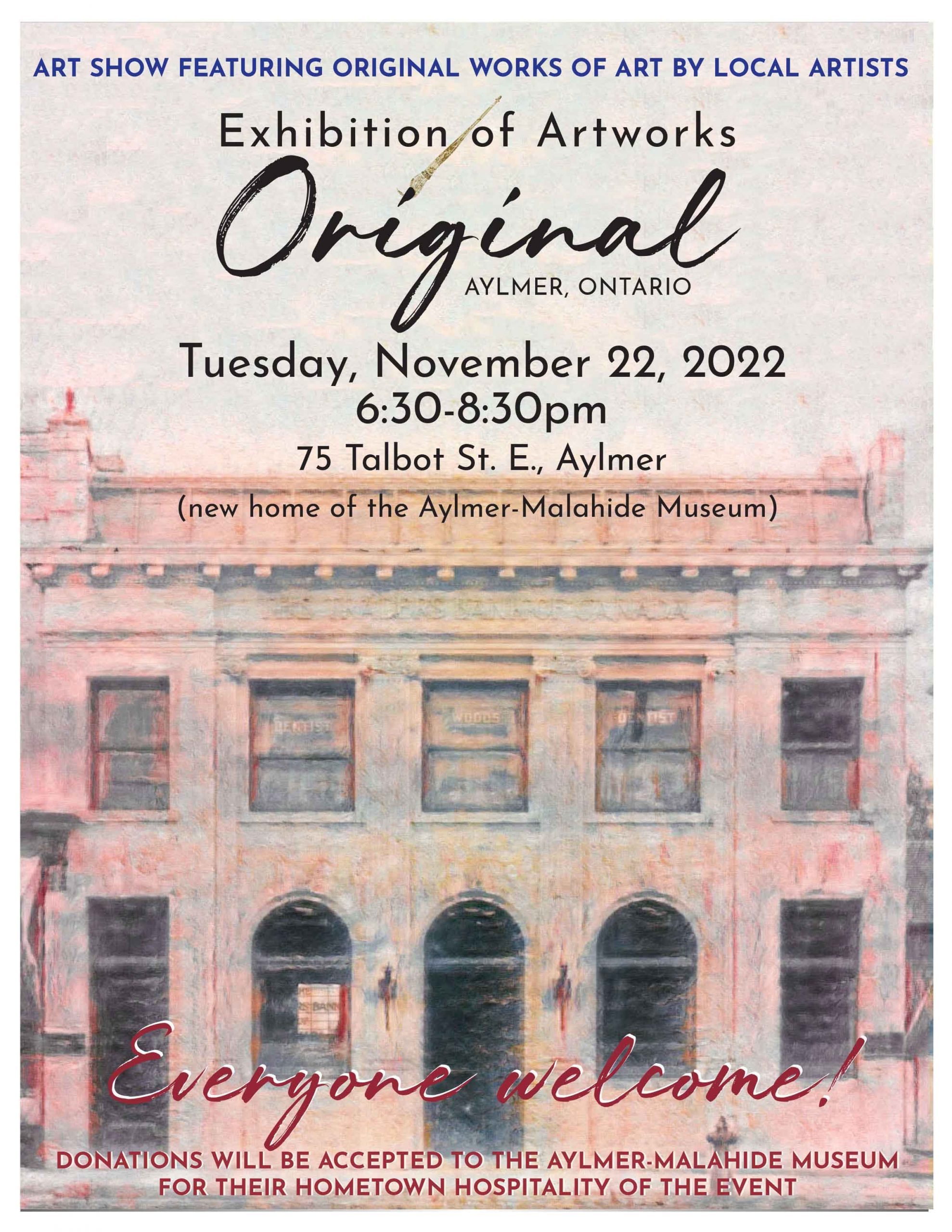 Original Exhibition of Artworks
October 21, 2022
Stop by our new location at 75 Talbot St. E. between 6:30 and 8:30 to attend an exhibition of local artworks, as organized by the Aylmer BIA in partnership with Wendell Graves.
The BIA will be exhibiting works in a variety of media, including but not limited to paintings, photography, and sculpture. After the exhibit, the artworks will be displayed in a variety of downtown businesses.
Donations to our Relocation Project will be gratefully accepted.
We're excited to see everyone there!