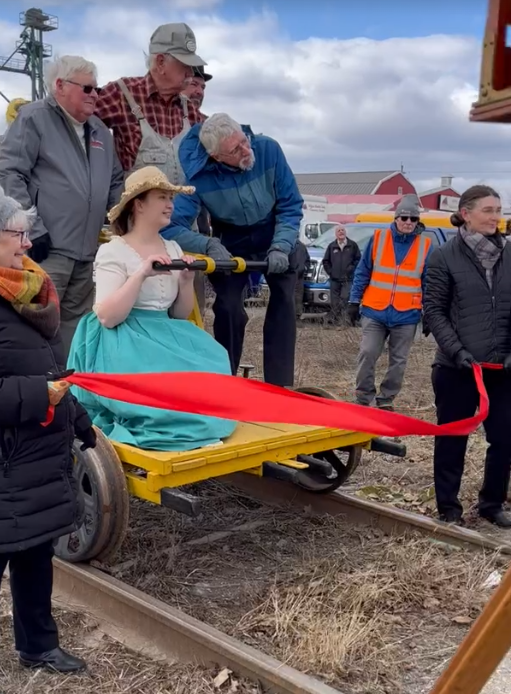 Celebrating 150 Years of Railway History
February 21, 2023
We were pleased to participate in an event to commemorate the 150th anniversary of railway operations in Aylmer and Malahide this afternoon.
We were joined by Ferroequinologist David Harding, Town Crier David Phillips, Aylmer Councillor and Museum Director Arthur Oslach, Museum Board Chair Ron Sawyer, Elgin County Warden Ed Ketchabaw, Malahide Councillor and Museum Director Sarah Leitch, and long-time museum volunteer Betty Segui. The event was held at the rail line adjacent to Elgin Feeds, at the former site of the Aylmer railway station. David Harding is the proud owner of a four-wheeled handcar, a small, passenger-powered vehicle used to transport small groups of people along rail lines. With guests aboard Mr. Harding's handcar, Mr. Phillips cried a proclamation to commemorate the event. Mr. Harding and those aboard then operated the handcar, travelling a short distance along the tracks.
The Great Western Railway's "Air Line" brought the railway into Aylmer. The inaugural run was in February 1873, with Malahide Councillor Thomas Nairn and other Great Western directors aboard. The Canada Southern Railway would open in June 1873, with stations in Kingsmill, Little Aylmer, and Springfield. Transportation of products and materials in and out of Aylmer and Malahide facilitated a boom in local industry.
Many thanks to Mr. David Harding for organizing the event. Additional thanks to:
Elgin Feeds for hosting us!
Town Crier David Phillips
Aylmer Councillor Arthur Oslach
Museum Board Chair Ron Sawyer
Elgin County Warden Ed Ketchabaw
Malahide Councillor Sarah Leitch
Museum Volunteer Betty Segui
Museum Finance Chair Dan Reid
Museum Director Larry Jeffery
John Cairn
The Aylmer Police Service
All those who attended!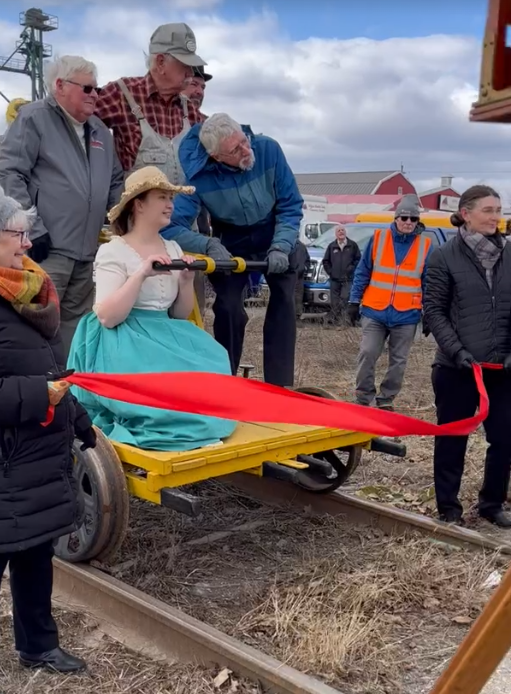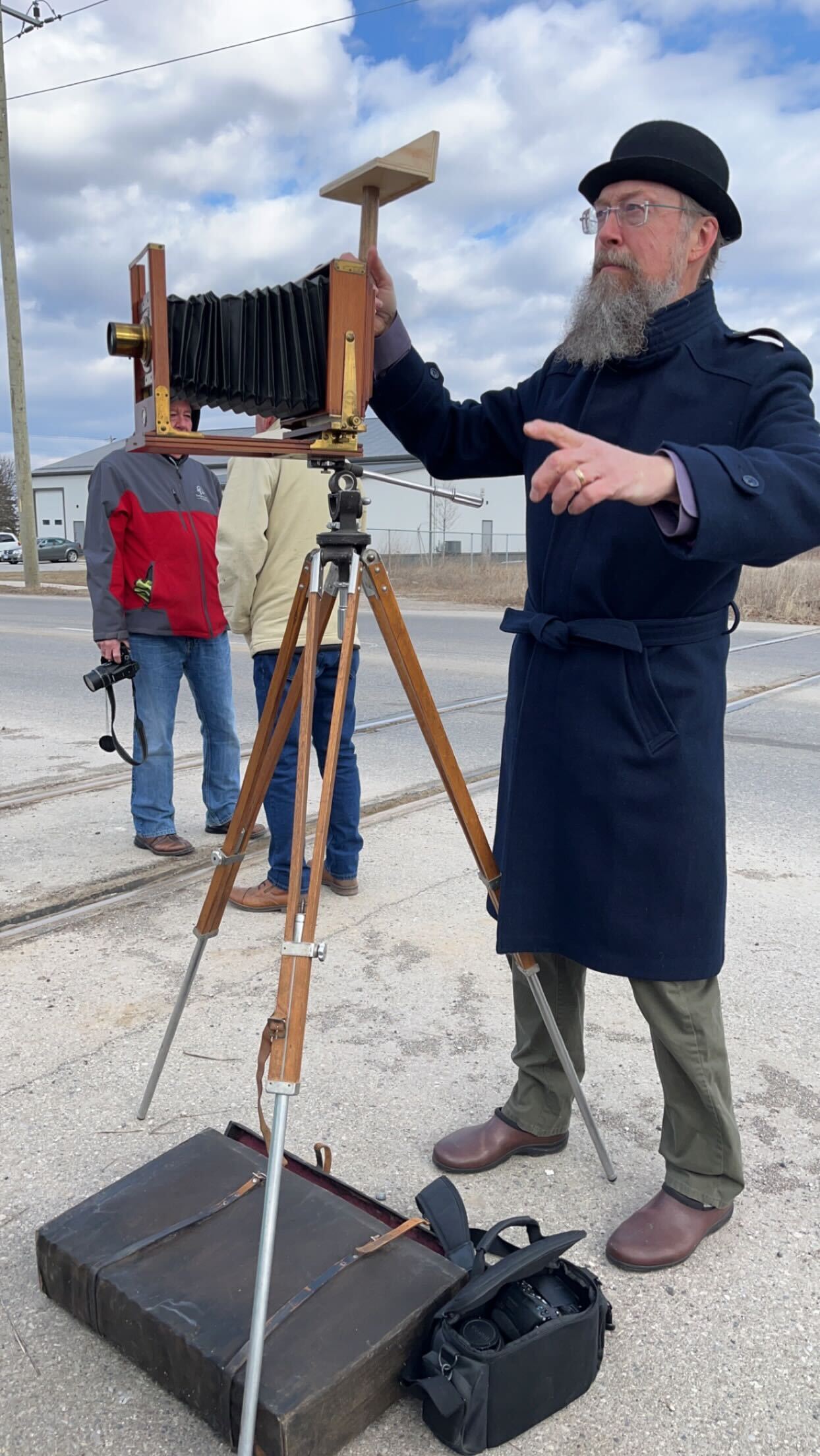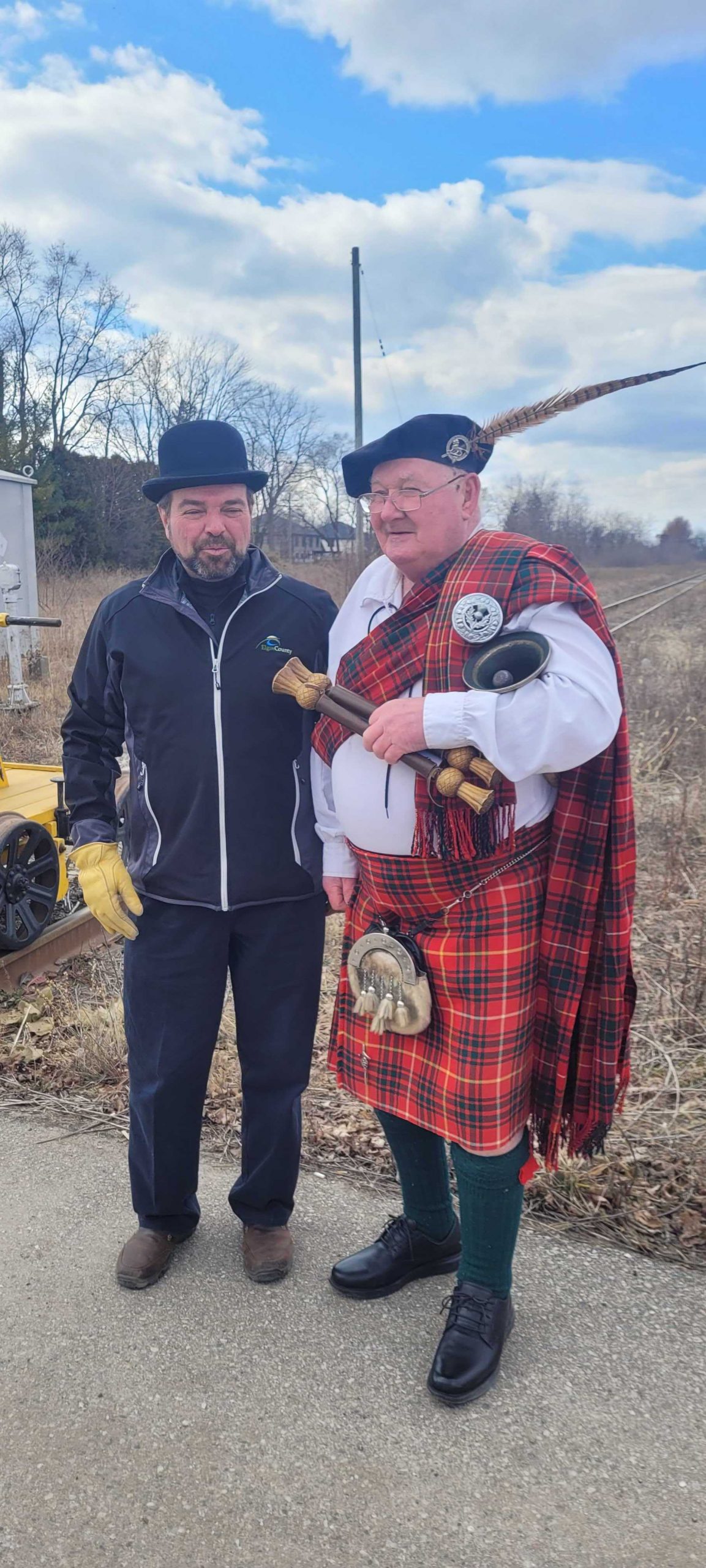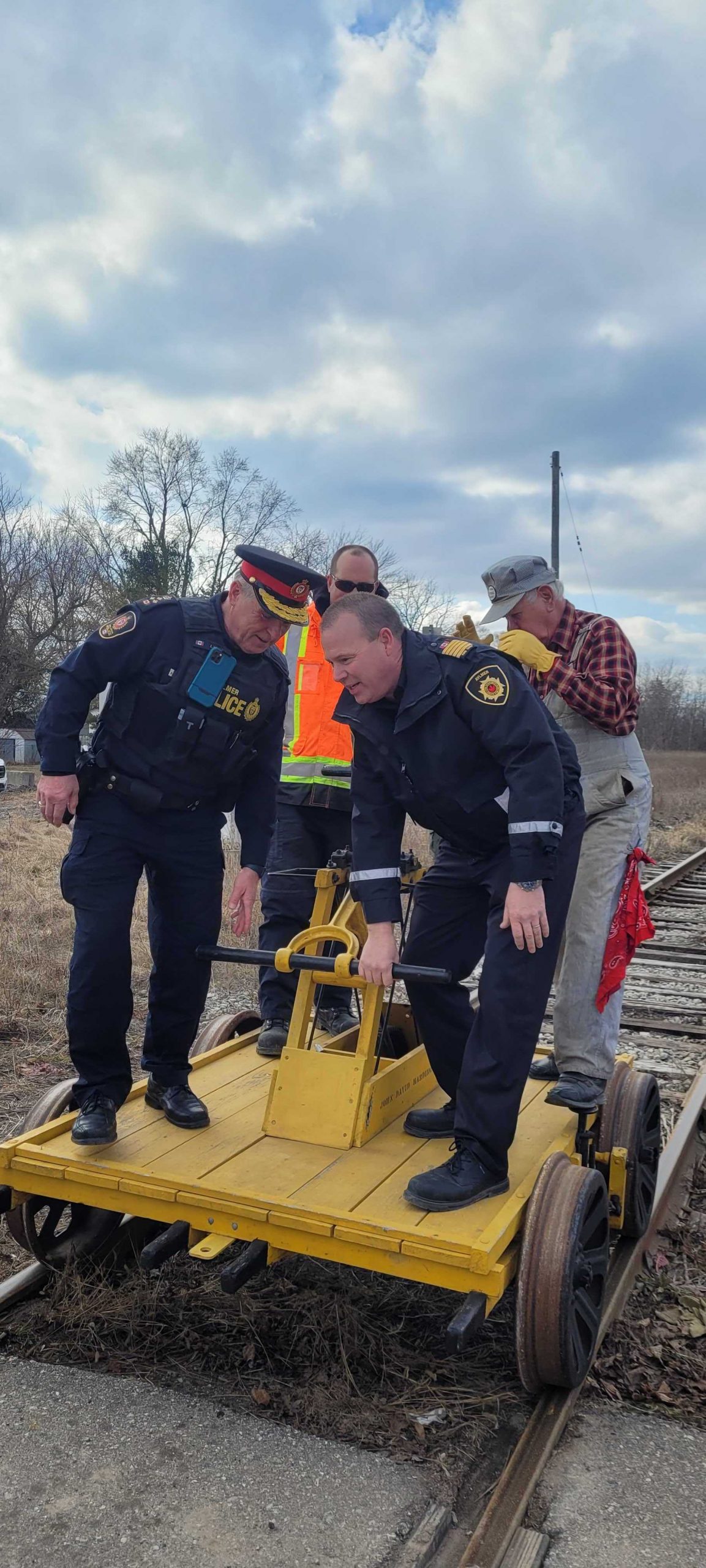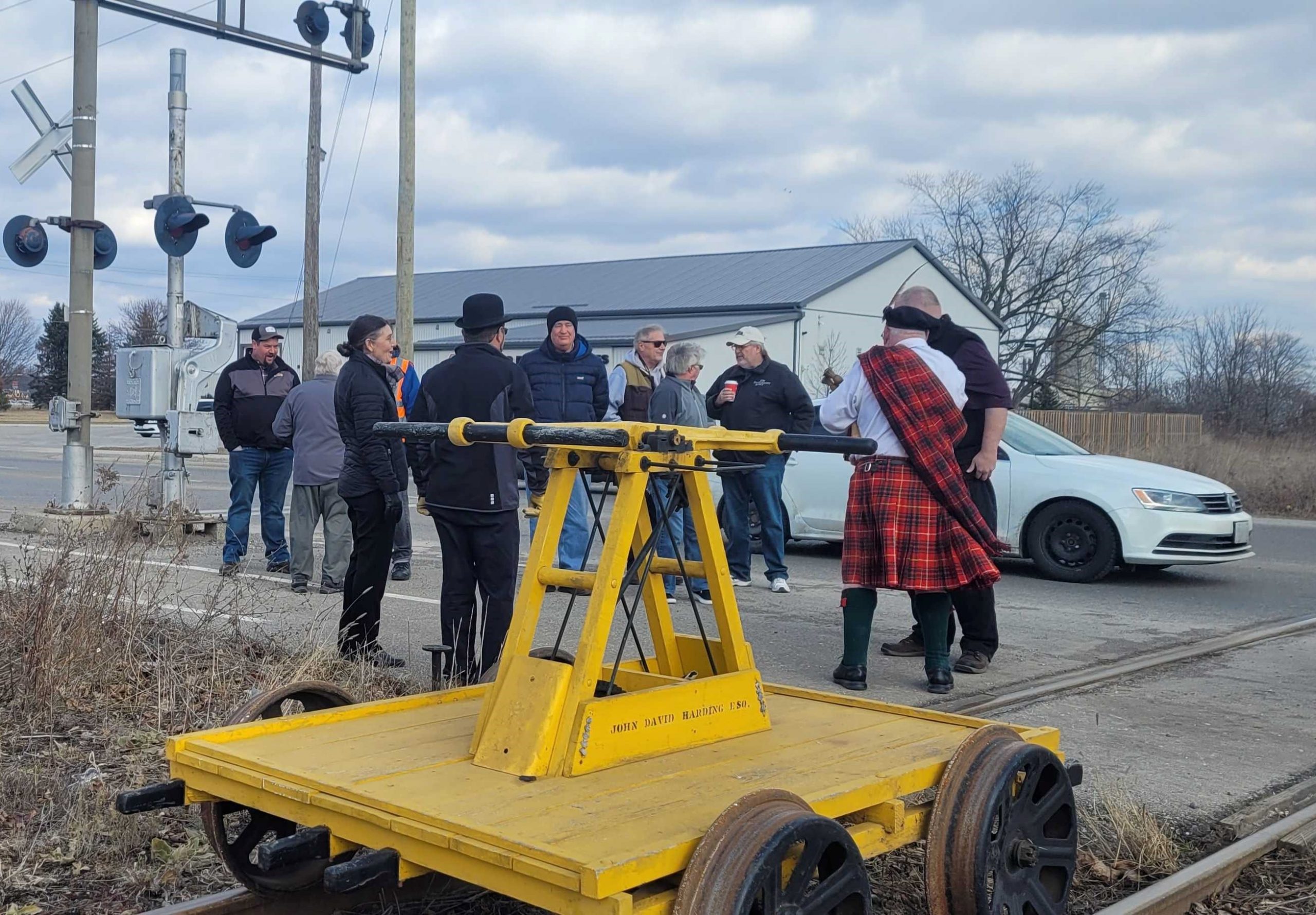 For more information on the railway history of Aylmer and Malahide, join us for our latest pop-up exhibit, On Track: The Railways of Aylmer and Malahide.