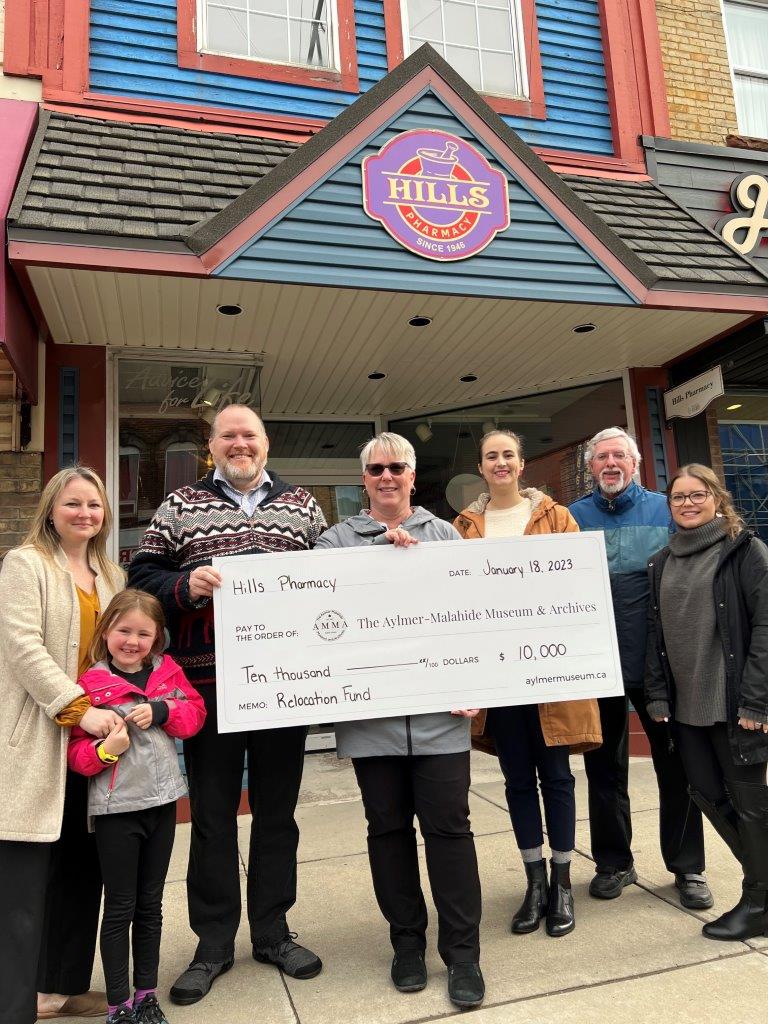 Many thanks to Hills Pharmacy!
May 30, 2023
We are thrilled to express our deepest gratitude to  Hills Pharmacy for their contribution of $10,000 to our Relocation Project! We met with pharmacists and owners Julie LeClair and Chris Sawler recently, along with Julie's daughter, Ellory, to commemorate the donation. Thanks to Rob Perry for this wonderful photo!
With Hills Pharmacy's generous contribution, we are one step closer to making our relocation and renovation project a reality. The funds will be instrumental in creating enhanced exhibition spaces, improving storage facilities for our growing collection, and developing a vibrant community hub where history enthusiasts can gather, learn, and engage with the rich heritage of Aylmer and Malahide.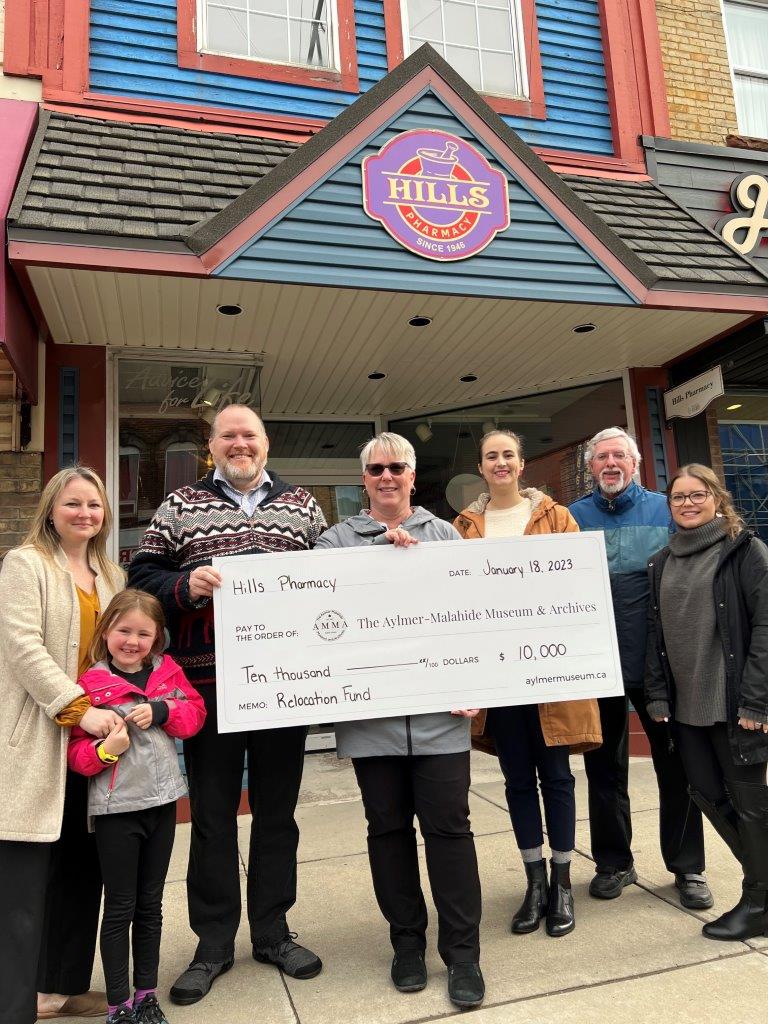 Left to right: Pharmacist Julie LeClair, Ellory LeClair, Pharmacist Chris Sawler, Museum Office Manager Kathi Vandermeer, Museum Director Rebecca Horeth, Museum Chair Ron Sawyer, Museum Curator Amanda VandenWyngaert
About Hills Pharmacy
We are so grateful to be able to partner with such a long-standing pillar of our community! The building that houses Hills has been a pharmacy since 1869, when it opened under pharmacist Lewis Gundry in a business partnership with his brother, Charles Gundry. The brothers sold the business to J.E. Richards around 1886, who in turn sold it to Ray Lemon in 1907. Stan Durkee (of Durkee's Ltd.) purchased the business in 1946, and hired a pharmacist to handle the drug department.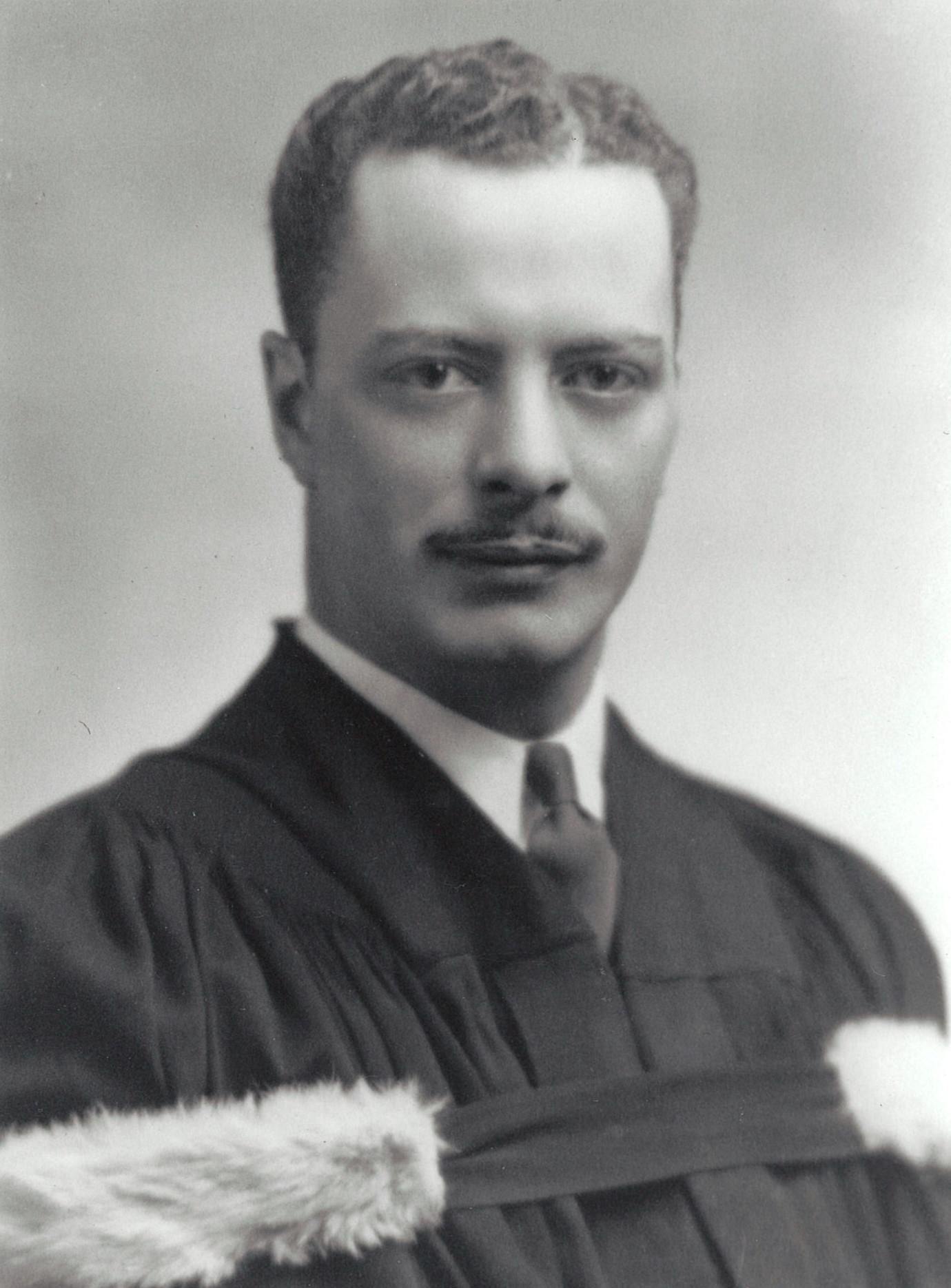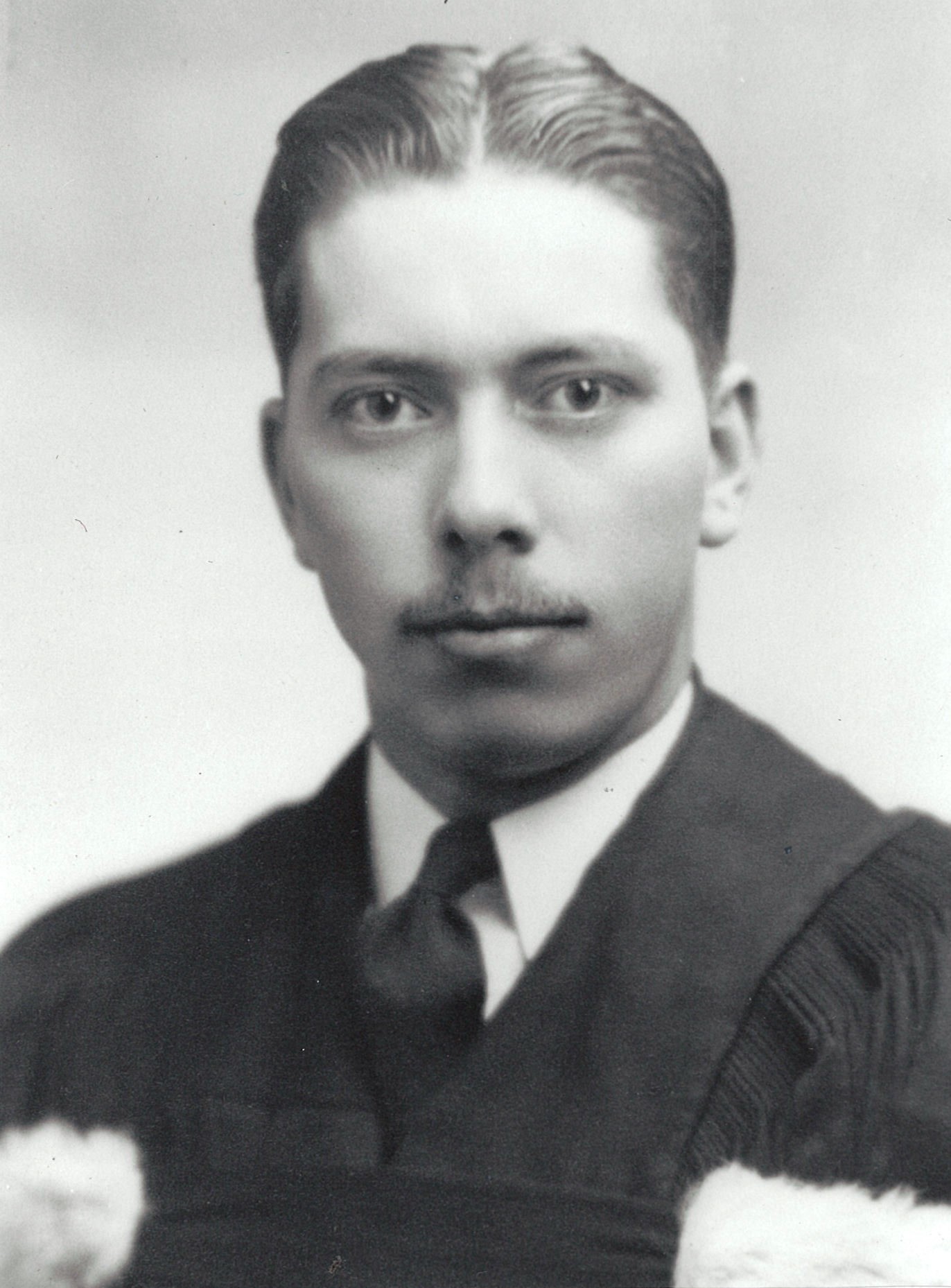 John and Godfrey Hill grew up in Tillsonburg, where they interacted with a pair of pharmacist brothers and were inspired to go into pharmacy, themselves. Both graduated from the Ontario College of Pharmacy in 1943, and shortly enrolled for service in WWII. Upon returning from service, the pair decided to tour Highway 3 to find a place to settle down and establish a business. Godfrey Hill recalled knocking on doors, asking around about pharmacies for sale. Stan Durkee sold his pharmacy to the Hill brothers on August 12, 1946, only a few months after purchasing it, himself.
Listen to our 1986 interview with Godfrey Hill above. We apologize for the audio quality!
Godfrey's son, Tom, joined the business as a pharmacist and co-owner after John Hill's retirement in 1981. Godfrey's daughter, Tracey, and John's son, Rowland, were also integral to the operation of the pharmacy. Tom Hill's daughter, Julie, purchased the business alongside fellow pharmacist Chris Sawler in 2020.
Learn more about the Hill family and Hills Pharmacy in our recent publication, Just What the Doctor Ordered!
Thank you!
We are beyond lucky to have such incredible businesses and individuals in our community who believe in our mission. We extend our deepest gratitude to Hills Pharmacy for their exceptional generosity and support.
Stay tuned for more updates and exciting developments on our Relocation Project. We couldn't do it without your support, and we can't wait to embark on this new chapter together.