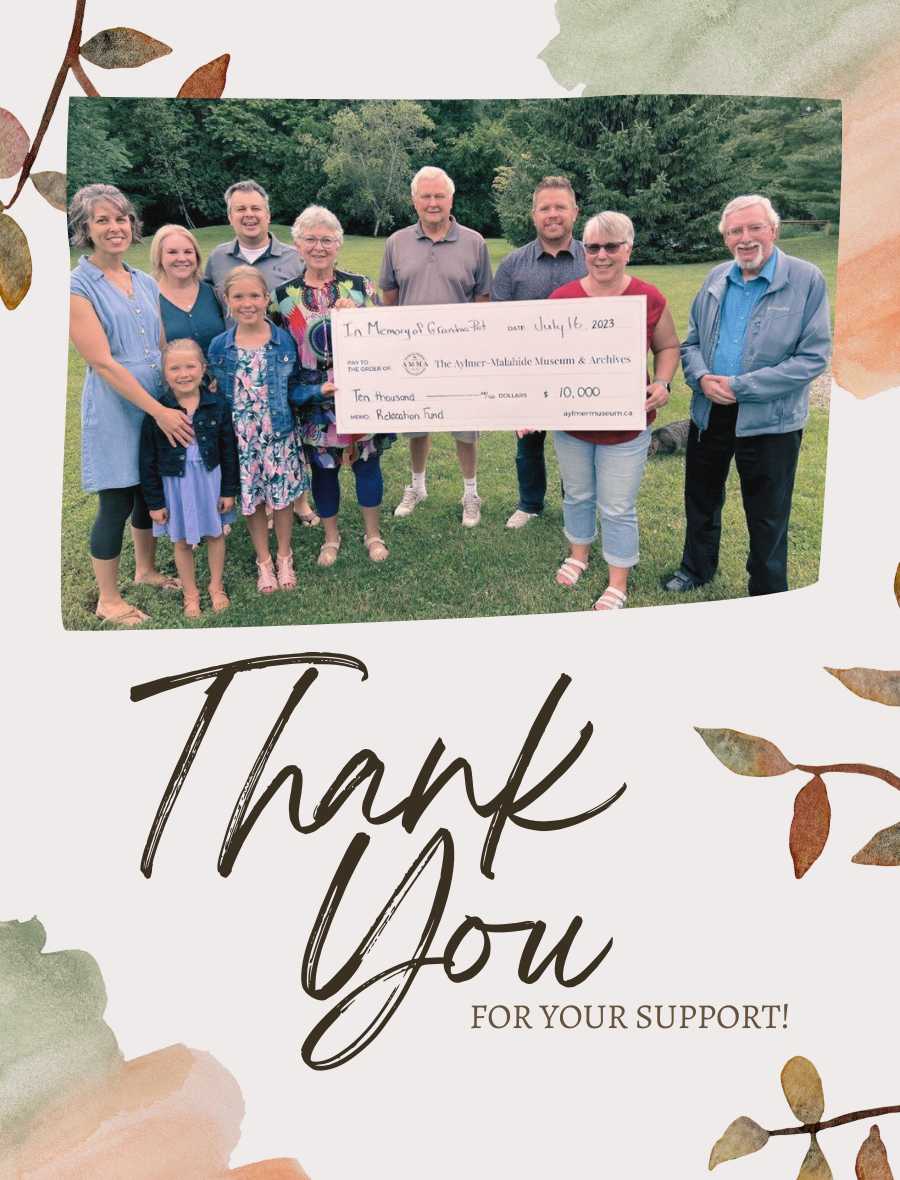 A Big Thank You to the Family of Pat Johnston!
July 27, 2023
We're incredibly grateful to have received a substantial $10,000 donation from the family of Pat Johnston towards our Relocation Project! We were able to meet with the family to celebrate the donation recently. Many thanks to Rob Perry for this wonderful photo!
Thanks to this generous contribution, we are taking significant strides towards realizing our relocation and renovation project. The funds will play a crucial role in creating a vibrant community hub that celebrates our local heritage.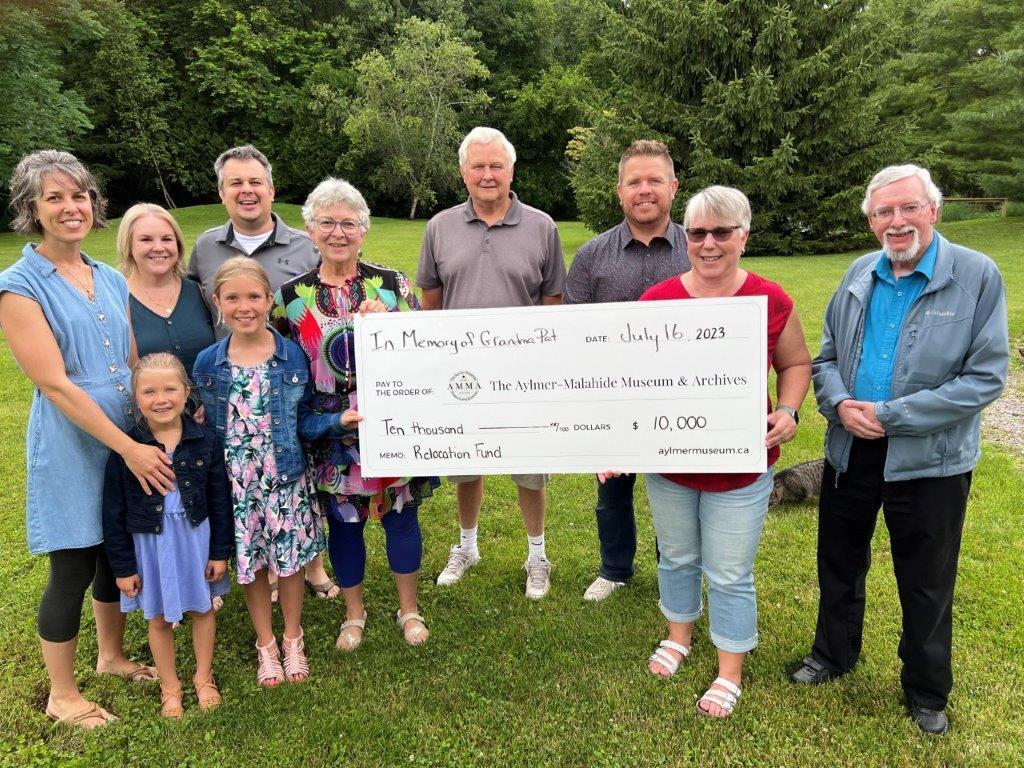 Left to right: Jenelle Krahn, Nora Krahn, Lindsay Williams, Hannah Krahn, Matthew Smale, D.J. Smale, Kim Smale, Roland Krahn, Museum Office Manager Kathi Vandermeer, and Museum Board Chair Ron Sawyer.
Pat Johnston was a dedicated supporter of the Aylmer-Malahide Museum & Archives for many years, and she is sorely missed. Patricia Muriel "Pat" (Ryan) Johnston was originally from Saskatchewan but moved to Aylmer in the early 1950s. Like many locals following WWII, she found employment at Aylmer's RCAF base, as a payroll administrator. She married fellow RCAF employee, Ralph Johnston, in 1954. The two owned and operated Ralph Johnston Motors Ltd. for over 35 years. Pat passed away on October 21, 2021, at the age of 93. Her obituary describes her as "a very independent woman who adored her family, valued and appreciated her friends and cherished her house and little black car." Readers can view her obituary here.
As we remember and honour Pat's life, we are truly grateful for the opportunity to commemorate her legacy through this generous gift, and we will ensure that her memory lives on in the new space we create for generations to come.